Flexible Acquisition Programs
Flexible Acquisition Programs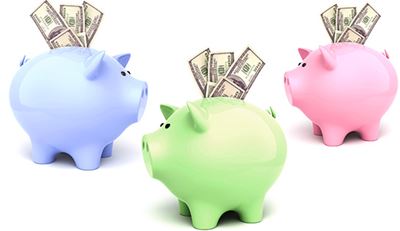 Customized, Flexible Solutions That Fit Your Business Demands -
In today's ever changing economy, successful business leaders have three main objectives: control operating costs, improve business agility and manage financial risk. Oftentimes, these objectives can become compromised when considering the acquisition of capital equipment, due to the lack of flexibility in traditional procurement options such as purchasing or leasing.
Both of these traditional options have positive and negative attributes associated with them. Purchasing capital equipment outright can have benefits if your company has enough cash to left a quick payback estimate, high return on investment, or simply, take advantage of certain income tax incentives available today. However, ownership has hidden limitations such as the lack of agility, or inability to adapt to evolving business demands.
On the other hand, traditional leasing programs provide an alternative to upfront cash acquisition. The traditional lease is a financing program centered on the equipment acquisition value, annual rate of interest, and equipment residual values supporting a fixed monthly payment for a defined term (usually 60 months). The lease approach preserves cash and the bank line of credit which is then available for other business needs in the future. Nonetheless, similar to a purchase, the lease encumbers flexibility and risk avoidance. If business needs change during the term of the lease, you will be faced with either staying the course or be forced to break the contract and sometimes incur significant penalties.
Considering the limitations noted above, today's leading-edge suppliers offer a third option, flexible acquisition arrangements. Similar to a lease, these programs are designed to support an organization's strategic direction while also embracing equipment optimization, productivity and adaptability. This solution centers its arrangement on the appropriate equipment needs for a term that makes sense in light of current business demands, coupled with flexibility such as equipment return provisions so that as business demands change so does the solution, without financial penalty.
A customized, flexible acquisition plan can be tailored to your company's needs and priced accordingly. It allows you to avoid a large capital outlay, reduces operating costs and improves cash flow while minimizing risk. All of which will work to satisfy your business objectives of controlling costs, improving agility and effectively managing financial risk.
Careful consideration of the alternatives can help you arrive at the most effective decision and lead to the best use of the company's resources to meet its financial goals.
---
Purchasing Options