Get the Charge You Need
Associated and Stoffel Equipment Company offer a full line of forklift batteries, chargers and battery changing equipment designed to keep your business moving in the most demanding industrial and warehousing environments. We also provide many different Power Solution Programs to keep your charge going strong. Already have your own batteries? Our technicians will work on any brand of batteries or charger.

Solutions Offered:

New/Used Batteries
Chargers
Battery Changing Equipment
Power Accessories
Battery Programs
Charger Programs
---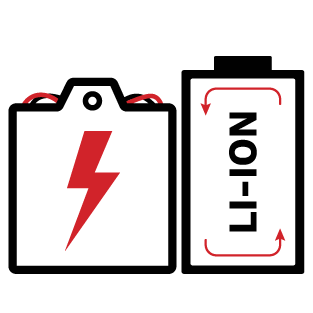 Equipment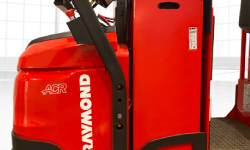 Advanced Lead Acid Batteries
Lead Acid Batteries
A tried and true technology that provides flexibility, lead acid batteries are durable and can operate effectively within a variety of applications.
Thin Plate Pure Lead
Thin plate pure lead (TPPL) batteries decrease charging time, optimize cycle performance, and simplifies fleet maintenance.
No watering, battery cleaning, or weekly equalization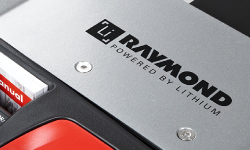 Lithium Ion Batteries
Long-lasting and fast-charging, lithium power eliminates the need to buy or store spare batteries for dramatic cost savings. Robust and efficient, this technology can enhance efficiency and productivity in demanding applications.
Increased Power Capacity
No Traditional Maintenance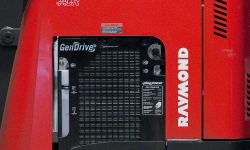 Alternative Energy Sources
With our commitment to alternative energy sources, we also offer power system support options that include approved Hydrogen Fuel Cells, and third party lithium-ion batteries.
---
Battery Programs

We offer our own branded/private label battery and will work on all types and brands of batteries.
Our battery programs include:

Battery Scheduled Maintenance

Check all cell voltages & record high & low readings
Check & record high & low specific gravities
Add water to low cells
Replace missing vent caps
Inspect cables & connector for exposed wired or damage
Record all safety concerns
Hand-wipe surfaces with cleaning/neutralizing agent
Submit written report with findings

Battery Re-Conditioning

Acid Adjustment
Capacity Testing
Aesthetics: Painting
Tray Repair
Corrosion Removal

On-Site Battery Watering

Detailed to your specific needs

Single-Point Watering System Inspection

Recommended bi-annual service
---
Charger Programs

We offer our own branded/private label charger and will work on all types and brands of chargers.
Our charger programs include:

Charger Scheduled Maintenance

Verify & record Input Voltage
Verify & record Output Amps
Inspect for loose connections
Verify Control Programming (if applicable)
Inspect cables & output connector
Vacuum interior through front panel
Wipe exterior cabinet
Submit written report with findings

Battery & Charger Field Service

Battery & Charger Repair
Emergency Service
Load Testing
Cable Replacement
Cell Replacement
On-Site Analysis
---

Real World Solutions. Change The Way You Do Business.
For more information about Power Solutions, please fill out the form below. Once your request has been received, one of our associates will reach out to you.