Implementing Environmentally Friendly Initiatives
Implementing Environmentally Friendly Initiatives Can Lead to a Reduction in Operating Costs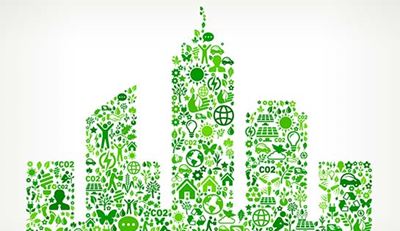 Eco-Conscious Companies Save Money and Attract New Customers.
Being eco-friendly is increasingly considered a social, political and economic advantage in U.S. business and industry; however, many times it is thought to be a more expensive method than the alternatives. Many businesses hesitate to adopt green practices because they fear it will hurt their bottom line and negatively impact profits. But many eco-conscious businesses discover that they can actually save money and bring in new customers who specifically patronize companies that actively make an effort to be environmentally friendly.
Sustainability is the key to saving money and being eco-friendly. It is the combined efforts that are practiced on a daily basis consistently that lead to substantial reduction of operating costs and less damage to our planet. Going eco-friendly is employing practices that will increase your company's profitability and help to save our environment at the same time.
For example, energy use is a large expense for many companies. Warehouses, distribution centers and manufacturing facilities use huge amounts of energy to run their equipment and light their facilities. Even offices, with their computers, printers, servers and other equipment, are consuming large quantities of energy, and by making savings in these areas, businesses can reduce their overheads while not affecting productivity.
Lighting is a good place to start. Many industrial companies have invested in energy-efficient lighting thereby cutting their lighting energy expenses by 50% while increasing safety and productivity because this new technology provides a brighter light. Additionally, many offices keep the lights on during the day to ensure staff don't strain their eyes and can work effectively, but by replacing traditional lighting with energy-saving lights , you can reduce the cost of lighting by 30%.

Sustainability is not limited to the direct costs of business and industry. Savings can also be realized in indirect costs such as packing, transportation and other logistics considerations. Eco-friendly smart packages that reduce cardboard and filler save resources and money. Replacing gas-guzzling forklifts with energy-smart electric and motorized carts is another environmentally smart way to cut costs. Optimizing shipping loads and delivery strategies can result in significant cost savings given skyrocketing fuel prices.
Implementing a sustainable supply chain also eliminates or reduces the amount of money spent on disposal of harmful by-products, scrap and adherence to regulatory issues. In many instances, by-products previously disposed of as waste are now generating viable revenue sources for environmentally-conscious companies. Sustainability is already being used as a competitive advantage by many companies who have found it a profitable way to grow market share in their industry.

There is no downside to going green. It is a good business practice that saves you money, saves the planet and will result in your bringing in more of the green.