Customer Service vs Customer Experience
Customer Service vs. Customer Experience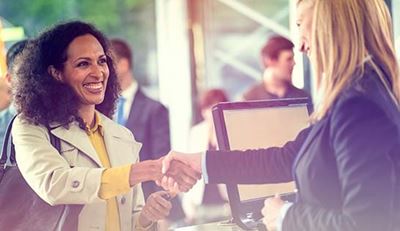 Being in business today means that you have no choice but to understand that customers expect an experience tailored to their needs, solving their problems or responding to their wants as they occur.
Customer Service of old was reactive, where customer service representatives react after a customer reaches out to them.The Customer Experience of today is proactive, demanding that we understand and anticipate the wants and needs of customers.
So, how do we transform our organizations to understand that being reactive is no longer acceptable and that creating experiences is the new and only game in town?
---
First, realizing that every member of your team - from the people who produce, put-away, pick, pack and load your product to the team member who sells and responds to your customers - are ALL equally important and vital to creating the experience. Empowering each group in ways that provide engagement and ownership in their piece of the customer experience is the first step to ensuring your customers' satisfaction.
Far too often we focus our training efforts solely on those in our supply chain who interact directly with the customer, instilling the importance of what and how they do their jobs. Yet, we fail to educate our warehouse/manufacturing teams on just how important and integral they are to the process. Sure, we have KPI's measuring all sorts of important data related to the warehouse or manufacturing process, but beyond the numbers, do those same people understand the important role they play in making sure your customers are satisfied? Have you taken the time to instill the same level of importance for their role as you did with your Office Team?

We've all at one time or another received a package with a note stating "packed with pride by _____." Simply adding our name changes the game, and adds a sense responsibility to doing the job right the first time. Perhaps take this note one step further and provide true ownership of the deliverable, "Packed with pride by John Smith, if for any reason my work does not meet with your satisfaction please call and let us know."
At the end of the day, a few simple steps may make a huge difference for the team by understanding their role, allowing them to be visible taking take pride in and owning their work while striving to provide every customer with a positive experience.