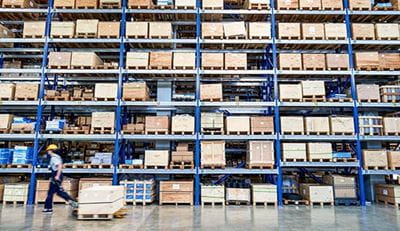 Examine the Steps to Take When Determining When It Is Time to Modify Your Existing Operation
You've been so focused on working to grow your business that one day you wake up and realize you've outgrown your facility. So what do you do? Do you have the capital or time to knock it down and start from scratch? What are your options and what is the best way to solve this problem?

After determining that your plant in its current state can't sustain your growing business you are left with three choices:
Relocate your operation to a larger facility. This is your most expensive option.


Do nothing and modify your operations to fit what you have and deal with it until you no longer can. This can be the most cost-effective alternative to satisfy a short term need, but it may cost you more in the long run.


Evaluate your operations and determine the feasibility to expand and/or modify your current layout and processes. This option is, in most cases, your best alternative, from both a capital and operational perspective.
No one answer fits all, but given the right engineering resources you can typically solve your problems in a way that won't strain you financially. For the purpose of this article let's examine item #3 a little further.
Evaluate Your Options

In many cases, by modifying your current storage and order fulfillment processes you will be able maximize the use of your current space and create a more efficient operation. This process must first start with a review of the limitations of the existing plant layout and the inefficiencies of current storage and order fulfillment methods.

The first step to tackle this problem is to meet with your internal team and discuss the issues with the current facility and how they impact your operation and your bottom line. Be detailed, very thorough and prepare a comprehensive list.
The next step is to rank those in an order from most problematic down to minor inconveniences.

After you complete this initial step, you need to seek the expertise, either internally or outside your organization, to perform an operational efficiency analysis. This will help to determine areas of opportunity, remedy the prior issues and determine what the budget would be for each.

The core of this approach focuses on thoroughly evaluating a company's order activity and should result in actionable recommendations to optimize labor, storage resources, material handling equipment and business systems.

These recommendations should be pragmatic and cost-effective solutions to your problems and stay within your budget. If done correctly, generally companies can realize payback periods of twelve to eighteen months by implementing the recommendations resulting from a well-developed operational efficiency analysis.
---