Telematics Can Optimize Labor and Order Fulfillment Processes
Telematics Can Optimize Labor and Order Fulfillment Processes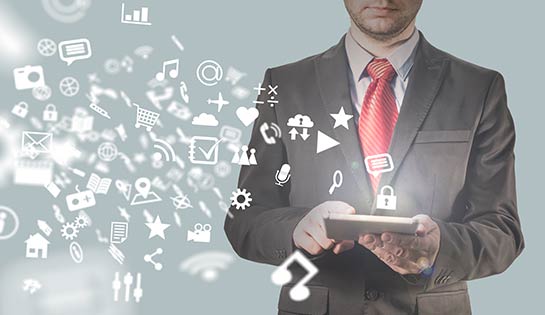 You Can't Manage What You Can't Measure.
Today, Operations Managers represent a significant "link" in managing their organization's supply chain. Responsibilities often include the management of activities and resources that affect the design, planning, control and monitoring of the supply chain to fulfill the objective of creating optimal value in their operation.

Telematics is a way of monitoring the movements, status and behavior of a vehicle and its operator. This information gives management complete, real-time knowledge of their fleet's activities in one centralized interface, to increase productivity, reduce labor costs, improve customer service, increase safety and reduce operating expenses. Many operation managers have looked to this technology to provide them with more data to gain insights on their operations, in the form of devices that are mounted on each Fork Lift truck in their fleet. These truck-mounted devices record key data events and transmit them to a database where reports can be retrieved.

Events that can be monitored by most telematic systems include:

1. Access Control: Operator log-ins help ensure that only authorized and certified users have access to specific vehicles for greater asset and operational security. It also allows you to remotely adjust parameters such as travel speed and acceleration for complete control over your fleet and easier optimization of assets.

2. Operator checklists: OSHA-required preoperation checklists that are completed by operators and saved in the system to meet regulatory requirements and ensure the safe operation of the truck.

3. Impact Management: Immediate notifications of impact (including operator, vehicle, time and other critical information) are sent and recorded electronically for greater visibility and faster remedial action.

4. Truck and Operator Utilization: Collectand track usage data on individual vehicles and operators including hour meter to help you better utilize equipment and labor. It also allows you to optimize labor efficiency by tracking times associated with activities and tasks by operator to identify opportunities to improve productivity.

5. Fault Code Reporting: Electronic alertsare sent to designated service personnel if a fault code is activated on an individual vehicle, pinpointing maintenance requirements so the technician can respond with the tools and parts to make a fast, efficient, first-time repair to minimize down time.

Data from these events can be arranged in reports to provide significant insights to the warehouse operation 24/7 to help make process improvements, increase productivity, reduce risk and damage in the workplace, instill driver accountability and realize labor savings.

If you are an operations manager in an organization without one of these systems, you must ask yourself if you are able to answer these six representative questions.

1. How many trucks do I truly need in my operation?
2. How many operators does it take to pick my orders in a shift, day, week, month and year?
3. Who are my top operators?
4. Is utilization balanced across my fleet or am I overusing a truck while others sit?
5. Am I getting the value out of my maintenance program or am I wasting money?
6. Who is causing the damage to my products and racks in the warehouse?

The answers to these six simple questions could significantly improve the efficiency of any warehouse and are attainable if the manager had access to the data available from their truck fleet.

Warehouse and Labor Management systems have been available to managers for some time. Telematics offers a unique solution that can either offer visibility to the dark corners of those earlier solutions or provide an enlightened first step in getting your warehouse efficiency where it needs to be in order to succeed in this competitive marketplace.