Benefits of a Forklift Battery Management System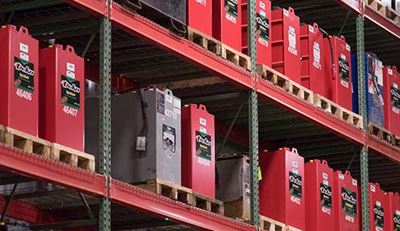 There is no question that forklift batteries are a vital part of keeping your business moving.
And with today's ever-increasing lead prices, it doesn't pay to continually purchase new batteries.
Even though forklift batteries are a major contributor to your lift truck's life and productivity, the maintenance of these batteries is often a second thought until it's too late.When a lift truck battery isn't properly maintained, its life is greatly reduced and its run hours begin to get cut shorter and shorter. This will ultimately result in increased downtime and decreased productivity.However, there are tools available today that could help you ensure your batteries are maintained properly, and could increase battery life up to 25%.
One of these tools is a Battery Management System.A battery management/monitoring system allows you to remotely monitor battery operating parameters across your entire forklift fleet to avoid unscheduled downtime, maximize utilization and extend the life of your forklift batteries. It has the ability to quickly identify undesirable battery conditions and areas of concern to facilitate discussions regarding warranty issues with your forklift battery vendor.
Ultimately a battery monitoring system can increase productivity and reduce battery maintenance and replacement costs by:
Minimizing electricity consumption
Avoiding overheating, over discharge and other conditions that could cause battery damage or void battery warranties
Give operators accurate "fuel gauge" readings to help ensure timely charging
Ensure that only the appropriate battery is placed on a given truck
Collect and analyze data for record keeping and overall forklift fleet management
Having your batteries operate at peak efficiency is a key component to running the most efficient and effective fleet possible. This depends on timely charging, cooling and watering and periodic inspection. The key to performing these tasks well is to monitor the battery consistently, not just to react when damage already been done.