Check it Out: Forklift Operator Check List
Check it Out – Forklift Operator's Check List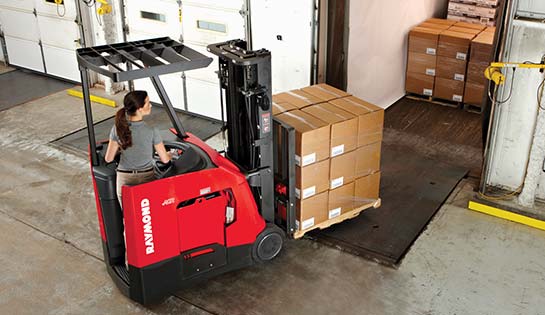 Everyday should be forklift safety day! One of the most important parts of an operator's job is to "check out" their lift truck before operating it by performing a pre-shift lift truck inspection.
This process is not only required by OSHA but it is pivotal to both safety and productivity of the operator. Rushing through an inspection or not conducting an inspection at all could result in the operator overlooking serious problems with the lift truck causing it to be unsafe. Operating unsafe equipment could result in serious injury or death to the operator or other co-workers.
OSHA requires that all lift trucks be inspected at least daily before being put into use. If you are operating your lift trucks around the clock, then they must be inspected at the beginning of each shift. Contrary to what many people believe, OSHA does not require these inspections to be kept in writing. However, it is strongly recommended that employers document all inspections. If inspections are not documented, it will be very difficult to track and prove that they were completed. It is also essential that all operators know how to properly conduct a pre-shift inspection of their lift truck, and having an actual "checklist" will help ensure that operators know what to inspect.
The pre-shift daily inspection consists of both a visual inspection and an operational inspection. The visual inspection, sometimes referred to as a pre-start inspection, should be conducted with the key in the "off" position. At minimum the operator needs to be well versed on what to look for when doing a visual inspection and the checklist should include the following components:
This inspection requires the operator to inspect a number of items such as:
Tires – Failure to do so could result in roll over incident
Battery – Improper checking procedures can result in serious eye injuries and burns
After completing the visual inspection, operators should always conduct an operational inspection with the key in the "on" position.
This inspection includes:
Horn – No audible warning device could result in a pedestrian being struck
Lift / Lower System – A malfunctioning lift/lower system could result in dropping of load and result in a crushing injury
Steering & Braking – Any malfunction of these components could lead to loss of control and result in injury and property damage.
In addition to the items listed above, other items may need to be checked depending on the on the type of lift truck. It is also important to keep your lift truck in clean condition free of excess dirt, oil, or grease so that all warning labels and safety decals are visible.
If any lift truck is found to be in need of repairs, it should NOT be driven and should be taken out of service immediately. Any problems found should be documented properly and reported to a supervisor.


---
Safety Training | Technical Training | Fleet Management | Fleet Optimization