5 Ways to Prevent a Workplace Fire
5 Ways to Prevent a Workplace Fire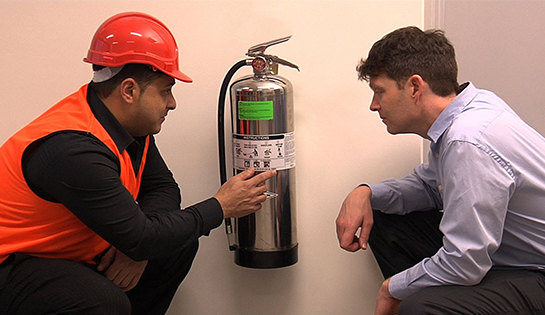 October is Fire Prevention Month. The history of National Fire Prevention Week has it roots in the Great Chicago Fire, which occurred on October 9, 1871.
Each year people die or are seriously injured as a result of fires at work. Besides loss of life, fire costs US business millions of dollars, from damage to property, loss of business, fines, compensation claims and insurance premiums.
Many fires can be avoided by taking fire precautions. If a fire does break out, the effects can be minimized by having effective controls and procedures in place.
Preventing fires is everyone's job. We all need to be alert to anything that could cause a fire, and take responsibility to report any problem areas so they can be corrected. Here are some reminders about fire prevention:
1. Practice good housekeeping. Clutter contributes to fires by providing fuel and by preventing access to exits and emergency equipment.
2. Place oily rags in a covered metal container. This waste must be properly disposed of on a regular basis.
3. Maintain machinery to prevent overheating and friction sparks.
4. Maintain free access to all electrical control panels. Material or equipment stored in front of the panels would slow down the shutting down of power in an emergency situation.
5. Use and store chemicals safely. Read the label and the Material Safety Data Sheet to determine flammability and other fire hazards. Provide adequate ventilation when using and storing these substances.
A workplace fire is an experience you don't want to have. In addition to injury and loss of life, the outbreak of a fire can lead to job losses. Rebuilding a workplace after a fire is very expensive and many companies can't afford to do it. Don't let a fire threaten you, your coworkers and your job. Work safely to prevent fires, and know what to do if one occurs.

Safety Training