Changes to Industrial Truck Standards
Changes to Industrial Truck Standards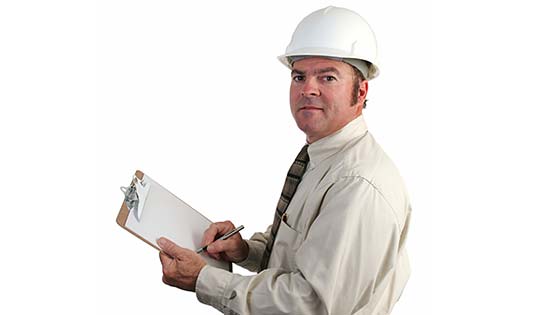 New Guidelines for Personal Fall Protection Systems
According to OSHA, falls are among the most common causes of serious work related injuries and deaths.
To help avoid accidents, employers must set up the work place to prevent employees from falling off of overhead platforms, elevated work stations or into holes in the floor and walls. OSHA requires that fall protection be provided at elevations of four feet in general industry workplaces.
In addition to OSHA current guidelines, recently the American National Standards Institute (ANSI), in partnership with the Industrial Truck Standards Development Foundation (ITSDF), made some modifications to its Standard for Low and High Lift Trucks as it relates to the requirements for Personal Fall Protection Systems.
The new ANSI / ITSDF B56.1 – 2012 Safety Standard for Low and High Lift Trucks contains provisions that apply to high lift trucks designed to lift personnel such as the Order Picker and Swing Reach Trucks. These models require a fall restraint means such as a guard rail system or a personal fall protection system.
This new standard, which went into effect 2/23/13, defines the appropriate personal fall protection system based on the operator's weight. Under this new standard, fixed length tethers are no longer allowed as under prior versions of the standard. It also states the truck's capacity shall be reduced by the operator's weight in excess of 220 lbs.
The complete ANSI / ITSDF B56.1-2012 Standard is available for free at www.itsdf.org. For your convenience, a modified excerpt from the Standard is set forth below:
Operator Weight

FALL PROTECTION / PREVENTION DEVICE

<200 LBS.

220-310 LBS. (1)

311-400 LBS. (1)

>400 LBS. (1)

BODY BELT

X

CONTACT YOUR LOCAL LIFT TRUCK DISTRIBUTOR

CONTACT YOUR LOCAL LIFT TRUCK DISTRIBUTOR

FULL BODY HARNESS

X

X

X

X

ENERGY ABSORBER – MAX TOTAL LENGTH (6 FT.)

X

X

SELF-RETRACTING LANYARD

X

X

X

MAXIMUM ARRESTING FORCE PERMITTED (LBS.)

900

1800

1800

1800

1800

(1) TRUCK CAPACITY SHALL BE REDUCED BY THE OPERATOR(S) WEIGHT OF 220 LB.